Here is the list of 15 young and famous social entrepreneurs of the world in 2016. Actually, Social entrepreneurship is a significant characteristic of humanity. It is not just for matures and I can prove it. In this article "List of 15 young and famous social entrepreneurs in 2016", I will point out the names of under-25 social entrepreneurs of the world.
Before all, I want to familiarize you with the social entrepreneurship. The term social entrepreneurship redirects to the qualities of humanity.
When someone wants to solve social issues in an entrepreneurial way then they are called as social entrepreneurs and his quality is called social entrepreneurship.
You can get more about social entrepreneurship and social entrepreneurs in our article "Who are social entrepreneurs and their examples" "social entrepreneurship definition and examples."
Let's get started about famous young social entrepreneurs:
1. Malala Yousafzai                          
| | |
| --- | --- |
| Born |  12 July 1997 in Khyber pakhtunkhwa, Pakistan. |
| Age | 18 |
| Nationality |  Pakistan |
| Residence | Birmingham, United Kingdom |
| Known for |  Activist for female upliftment and right of education. |
Malala is the name of the great and the youngest social activist of this era. She is mostly known for female sustainability and women educational advocacy in the world. She is also known for winning the Nobel Award as world's youngest Nobel Awardee.
Malala belongs to Pakistan. Her family background is also related to social works. When she was only 11, she was involved in social activities. In 2008 she shouted a slogan "How dare the Taliban take away my basic right of education", which get most popular in news and media. At that time, she was BBC blogger.
In earlier 2009, Taliban announced that no girls could attend school after 15 January 2009. She stood against Taliban and encouraged girls to attend their school. She began appearing on television to publicly advocate female education.
On 9 October 2012, she was shot by Taliban's attackers on her school way. But fortunately doctors saved her life.
Now she is living in Birmingham, UK and also acting for women educational development.
2. Dylan Mahalingam

Born

02 August 1995 in New Hampshire

Age

 20

Nationality

 USA

Residence

 USA

Known for

Founder of Lil' MDGs, a non-profit organization 
and activist for child welfare.
Dylan Mahalingam, is the name of young philanthropist, child welfare activist and social entrepreneurs of US. He is mostly known for his foundation "Lil' MDGs" that was founded in 2005, when he was just 10 years.
His foundation raised $10,780,000 for tsunami victim. Now he has over 24000 regular youth volunteers and approx. 100000 children and youth are connect with "Lil' MDGS".
3. Mackenzie Bearup
Born

 March 1994

Age

 22

Nationality

 USA

Residence

 USA

Known for

Founded Sheltering Book (NPO), in age of 15.
And in 2010, named one of the CNN heroes.
Organization Sheltering Books provides books to kids in homeless shelters. Mackenzie has received 1 million books and has donated them to needy kids.
4. Maya Penn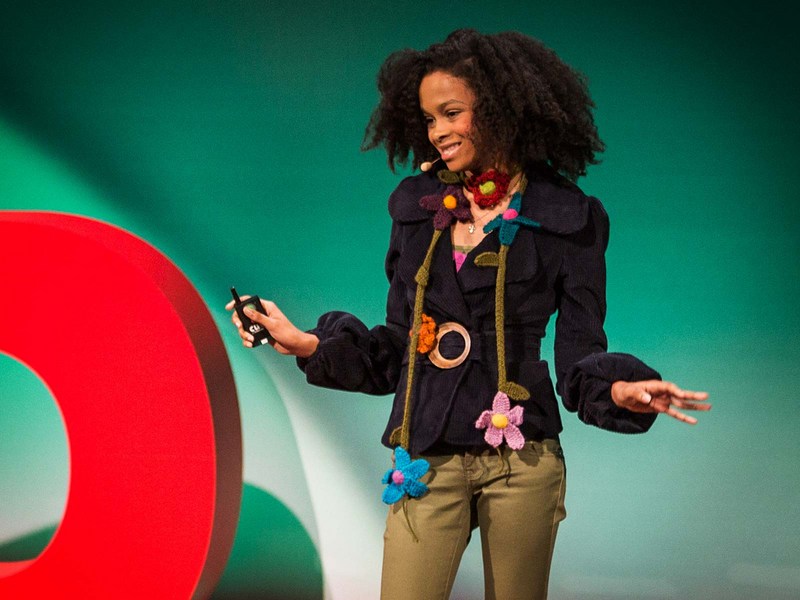 Born

 February 10, 2000, in Atlanta

Age

 16

Nationality

 American 

Residence

 USA

Known for

Founder of Maya's Idea, an eco-friendly 
fashion company and also runs an NPO
Maya Penn is an amazing girl.She found an eco-friendly company (Maya's Idea) at the age of 8. She is also known for her organization "Maya's Ideas 4 the Planet".
Penn is also an animator, philanthropist and designer. She has also spoken at TED.
5. Craig Kielburger
| | |
| --- | --- |
| Born |  17 December 1982, in Ontario, Canada |
| Age |  32 |
| Nationality |  Canadian |
| Residence |  Canada |
| Known for | Founder of social enterprise "Me to We" and "Free the Children". |
He is social activist for children's right. Craig found "free the children" organization at the age of 12. He fights against child labour rampant in the world. Now his organization has built 650 schools where 55,000 children are educated.
He runs another enterprise "Me to We", 50% profit of which, he donates.
6. Cassandra Lin
Born

 1998, in Rhode Island, USA

Age

 18

Nationality

 American

Residence

 USA

Known for

Mostly famous for her project T.G.I.F., 
which turned grease into 15000 gallons of Bio heat
She started T.G.I.F. at the age of 14. She is also a philanthropist and her contribution is great in the world of fuel and energy. She got many rewards from US govt. for her environmental contribution.
7. Kyle Weiss
Born

 20 November 1992, in California, United States

Age

 23

Nationality

 American

Residence

 USA

Known for

Known for his organization "FUNDaFIELD" 
and "world of children" award.
Kyle found an organization where they encourage and help the African children in soccer. The work of his foundation is to provide fun for indigent African children in soccer field.
In 2012, he was listed in 25 most powerful and influential young people in the world
8.  Zander Srodes
Born

 March 1990, in Florida 

Age

 25

Nationality

 American

Residence

 USA.

Known for

Zander is the founder of Turtle Talks, an environmental
 organization dedicated to sea turtle.
Zander is great young environmentalist, with the aims to protect sea turtle. Zander is the recipient of the Presidential Environmental youth award. He is working significantly for awareness of the endangerment of sea turtle.
9. Madelyn McGlynn
Born

 August 1995, 

Age

 20

Nationality

 American

Residence

 USA.

Known for

Founder of "Network Against Malaria", a global organization
 that fights against Malaria with their 35,000 volunteers. 
Madelyn Is mostly known for her organization. She founded "network against malaria" in early 2007, when she was only of 12. Her foundation donated 50,000 bed nets to families that live in malaria risky areas.
They have won many awards from international and US govt.
10. Anoka Primrose Abeyrathne
Born

 January 1992, in Sri Lanka

Age

 24

Nationality

 Sri Lankan 

Residence

 Sri Lanka

Known for

Replanting 40000 mangrove trees in South Asia and also founder of
 Green The Climate, an NPO which works for environment care.
She is contributing greatly for environment. In 2010, she got named as an International Climate Champion.
11. Om Prakash Gurjar
Born

 03 July 1992, in Rajasthan, India

Age

 24

Nationality

 Indian

Residence

 India 

Known for

Won the International Children's Peace Prize
in 2006 at the age of 14.
Om was a child labourer in his infancy but when he understood the rights of children, he fought again child labour system. He is conducting his mission at global level also.
12. Marita Cheng
Born

 05 march 1989, in Queensland, Australia.

Age

 26

Nationality

 Australian

Residence

Australia 

Known for

She is most famous for establishing "Robogals", 
which is related to women educational welfare. 
Robogal's aim is to increase the woman engineers. She is an engineering student in Australia and wants to encourage young women in the field of technology.
Reach of her organization is around the world. Till now she has taught 15000 girls on global level. She got many awards for her philanthropic work.
13. Josh Nesbit
| | |
| --- | --- |
| Age |  29 |
| Nationality |  American |
| Residence |  San Francisco, California. |
| Known for | Widely known for his organization "Medic Mobile". |
Medic Mobile has spread in +22 countries with their 10,000 health workers. Volunteers use Medic Mobile app to register every pregnancy in their working area, and then provide all clinical facilities.
In 2011, Josh got named in Forbes "30 under 30 social entrepreneurs" list.
14. Christopher Gray
Age

 24

Nationality

 American

Residence

 Philadelphia, Pennsylvania, US.

Known for

Popular for their philanthropic app "Scholly", this foundation
 provides Scholarship to students for college admission. 
Gray started Scholly in August 2014. His app helps students with $15mn for college admission. In 2015, Gray got "2015 Ernst Young Entrepreneur of the year"award.
15. Anna Stork
Age

 29

Nationality

 American

Residence

 Boston.

Known for

Widely popular for her invention "LuminAID",

A solar light, light weighted and water proof light.
Anna is the founder of "luminAID". This is a portable light energy product with water proof, safe and sustainable properties. This was made with the aim of provide rescue in the disaster like Nepal earthquake. Anna started it in 2011 and now her "LuminAID" has reached out to 70 country of world.
In 2016, Anna was named in "Forbes 30 under 30 social entrepreneurs" list.
The motto behind this article is to make the youth aware about social entrepreneurship and encourages them by presenting them with youth icons of social entrepreneurship.
Read Next: 4 Types Of Entrepreneur Who Success in The Industry
Summary
Title:
Top 15 Young Famous Social Entrepreneurs in 2016
Description:
List of best social entrepreneurs along with the famous social entrepreneurs in the world. These best entrepreneurs did a great job in the industry..
Author:
Publisher:
Publisher Logo: